Video Services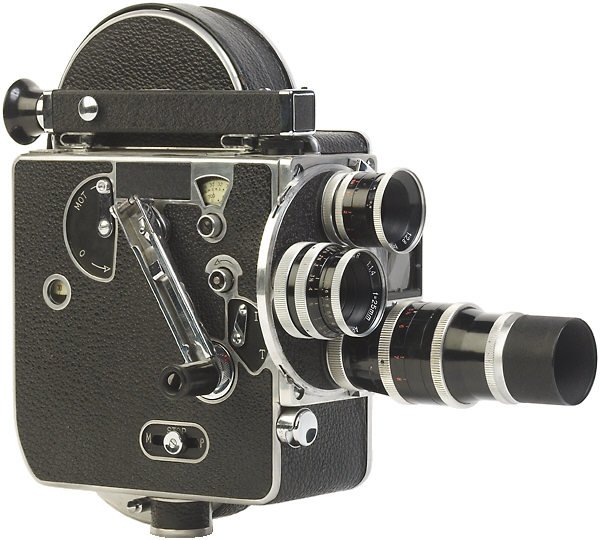 Ray is a member of the
Rhode Island Film Collaborative
.
Austin Lane Studios uses Canon and Sony video camcorders.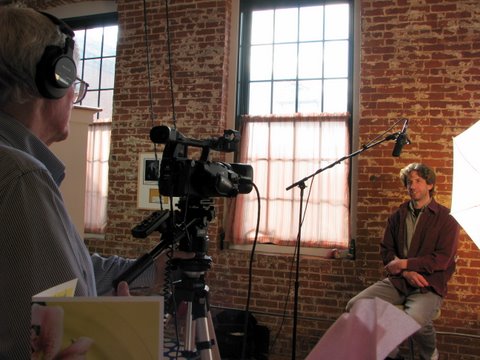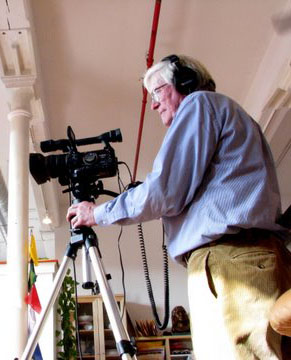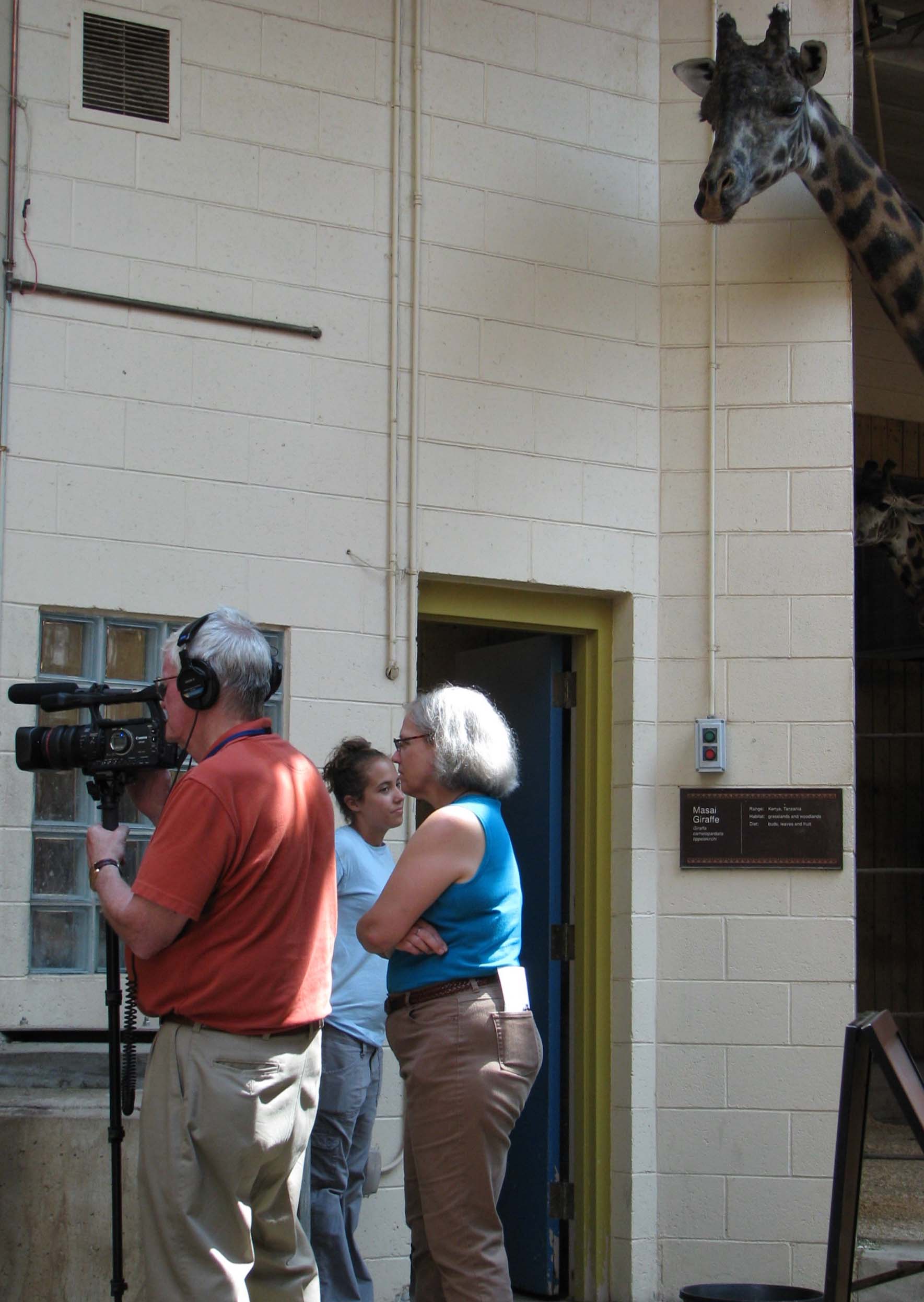 Photos: Patti Cassidy
Ray recording an interview with the sculptor of of "Fanny" a portion of the documentary
"Elephants in Rhode Island."
The right-hand picture is Ray filming the elephants at Roger Williams Zoo in Providence, R.I. with some supervision!(See the upper right corner!)
Austin Lane Studios has added a 16 track remote recording service that we use to capture on-stage sound for on-location video recording of musical performances. We also record 'live' audio that can be editied and/or overdubbed back in the studio to create a 'Live' CD.
In November, 2009 we filmed 4 nights of the John Bucchino master class and concerts with 2 and 3 camera shoots with this equipment and it has worked very well.
Many performers have already used this service to review their performance and to market their capabilities by putting the videos up on their own web site or on YouTube.
Austin Lane Studios has its own 'Channel' on YouTube. Search for "AustinLaneStudios" on YouTube and you will find a list of the videos we have on our channel. Click on the "Subscribe" button after selecting one of our videos and you'll be a 'subscriber!'